We make Buying a Home a Pleasure!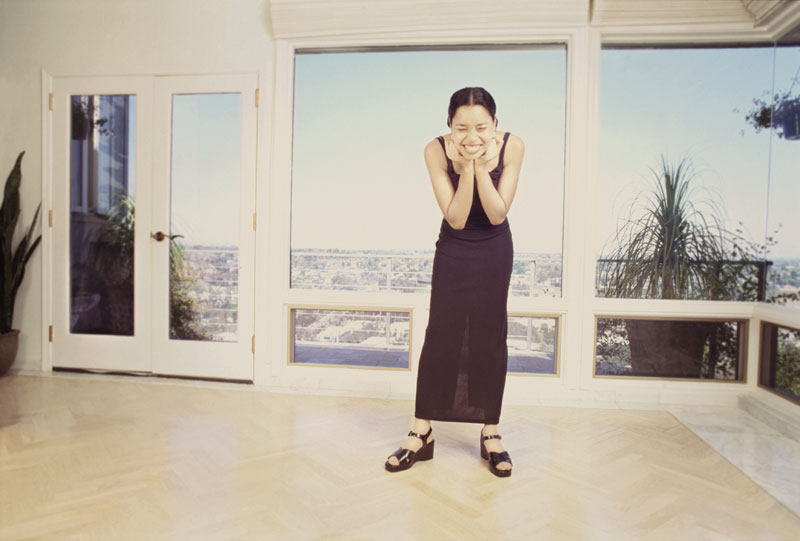 Hundreds of our clients have found that buying a home in the Tri-Cities WA Area can and should be a great, memorable, and enjoyable experience. At Brian Shymatta & Associates, we make it as stress and anxiety free as humanly possible.
Our philosophy is simple, we are here to do our very best to help you find the best home possible that meets your needs and desires. We don't try to "sell" you any home. We are not "pushy", so you don't have to worry about us calling you all the time trying to "sell" you on a home that you are not interested in. Personally, I hate that when people do that to me, so why would we treat our clients any less than the way we like to be treated? Whether you need a home in 3 weeks, or you are just testing the waters and not planning to buy for 3 years, we are here to help.
When you need us, we are there. We feel it is our job to help you find the best home, at the best price possible, that you will enjoy for years to come. You can count us to give you honest advice, and opinions and look out for your best interests in every situation. Our tried and true way of doing business has produced excellent results for our clients over the years and can for you as well! 68% of our new business comes from repeat clients and new clients referred by clients that have purchased or sold homes in the past.
How do we accomplish that?
1. By knowing what your "dream home" looks like to you-
First we will discuss with you what matters most. What is important to you. Everyone has different needs, and wants different features in a home. Common concerns are the location and neighborhood and/or proximity to work, the number of bedrooms or baths, lot size or acreage, budget and financing, school district, one story or two, existing construction or new construction, re-sale value and floor plan just to name a few. Other concerns may be the style of home, finishing materials, size of garage, the need for out buildings, distance to medical facilities, RV or boat parking or storage, flooring, pool or hot tub, landscape design, and or specific amenities and custom features. By knowing this information as completely as possible we can prepare a home search that is
delivered to you
on an ongoing basis with homes that meet your specific criteria. And it can be changed or updated at any time. You can also see, as well as search for homes available throughout our website, and we have gone to great lengths to make it easy to do. The information we provide is up to the minute information
direct from the local MLS
, in stark contrast to such websites like Zillow and Trulia and other that can have information that is weeks or months old, erroneous or not available at all.
2. Getting financing in place, and looking at all your options.
Secondly, we will help you determine what financing options are available to you and which way is the best way to finance your home. We have built superb relationships with local banks and mortgage companies over the years, as well as with financial advisors, CPA's and financial planners, that can offer great advice, based on your personal situation. Regardless of who you choose as a lender, finding a local lender can eliminate many headaches and if a problem arises we can go and talk with the person and resolve it in person, harder to do when a lender is located in New York, or online. Also, local lenders are much more familiar with many local programs from the USDA program to City Down payment assistance programs as well as other programs. Many people don't consider looking into financing until they are ready to make an offer, or after they actually make an offer.
This is a mistake
, for many reasons, and we will list just a few examples here-
We have had many offers accepted from our buyers over the years even though the offer WAS LESS than another offer that was also presented because we had a pre-approval letter attached to the offer. Another reason is you want to know what your closing costs are going to be and what your interest rate or payment are going to be before you get your heart set on a home- nothing is worse than finding the home you have your heart set on, only to find out later that it is not going to fit into the budget you have set or will require more cash than you had anticipated. The lender will give you a Good Faith Estimate (GFE) that details all the costs involved and we will look over the estimate to make sure everything looks good. Yet another reason is for personal, estate or business planning purposes you may want to purchase the home using a living trust, etc. In most cases getting financing set up is a quick and easy process, but if it does take longer than normal you don't want to be stressed out scrambling at the last minute or rushing into a situation without knowing all the options available to you. And lastly, one of the most important reasons is that by having financing in place and a pre-approval, it allows us to
negotiate from a position of strength
.
3. Viewing Homes that interest you
Once you have started searching, and financing is lined up, viewing homes that you are interested in is the next logical step and can be a lot of fun. Even with the best pictures and video tours, there still is not a substitute for seeing the home up close and "in person". All you need to do is call or email us with the home/homes that you are interested in looking in and we will coordinate the times with the sellers that fit your schedule and email you the itinerary. You can rely us to give you an honest opinion on every house you look at from, to tell you the truth based on our experience and knowledge, not what we "think" you want to hear. I feel very strongly about this. I can remember when I was in my early teens going with my parents to look at homes and with every house we looked at the agent said "Wow, this is fat city!" and "we can't let this gem get away, we should make an offer." Even at 13 I recognized that he was not being genuinely sincere and seemed to be more concerned about my parents buying A HOUSE, not the right house for them. And his sayings were cheesy as well. Another lesson I learned from that experience, that was also kind of humorous was my parents arguing when we got home about which house had what features they had looked at, they could not remember because we looked at several homes. That is why we do things differently. We offer truthful advice and opinions, and when we look at homes together we will provide you with comments on sight about important things that we notice, but also we take pictures and video and record voice notes so that we can email you the recap later, so that you can really concentrate on each individual home without worrying about remembering the details.
4. Making an informed offer-
We have solid knowledge of the Tri-Cities Real Estate Market, and in minimizing risk. When it comes time to make an offer, we want you to be informed and protected. Whatever home you decide to make an offer on, we will prepare a market analysis on it specifically to see how it's price stacks up against recent sales and active listings. We will also provide you with any other information on public record that will help you make an informed decision. Additionally, we will make the offer with the proper contingencies including but not limited to financing, inspection(s), getting insurance at a reasonable rate, title, appraisal, etc. We want to make sure you are protected and we will also remind you of important deadlines and time-lines through the actual closing so that you always know where you are at in the transaction and stay in compliance with the terms agreed upon. We will be there for you at the signing at Escrow and when your home closes, and help you in coordinating the move so that everything goes smoothly!
You can rest assured
after the sale
that we will be there for you as well, when ever you need us for any reason. That's actually when we believe our job truly starts! It is our goal to continually provide you with the best service possible before, during and after the purchase of your home. Just one of our many new services is to provide you on your home purchase anniversary with an annual CMA Report (a thorough market analysis of the current market value of your home). Not only for your own knowledge, but if you have PMI (Private Mortgage Insurance) you will know when your home's value reaches or exceeds the PMI requirements, thereby in many cases saving you a substantial amount of money off your monthly payment.
Common Closing Costs for Buyers

You'll likely be responsible for a variety of fees and expenses that you and the seller will have to pay at the time of closing. Your lender must provide a good-faith estimate of all settlement costs. The title company or other entity conducting the closing will tell you the required amount for:
Down payment
Loan origination
Points, or loan discount fees, which you pay to receive a lower interest rate
Home inspection
Appraisal
Credit report
Private mortgage insurance premium
Insurance escrow for homeowner's insurance, if being paid as part of the mortgage
Property tax escrow, if being paid as part of the mortgage. Lenders keep funds for taxes and insurance in escrow accounts as they are paid with the mortgage, then pay the insurance or taxes for you.
Deed recording
Title insurance policy premiums
Land survey
Notary fees
Prorations for your share of costs, such as utility bills and property taxes
A Note About Prorations: Because such costs are usually paid on either a monthly or yearly basis, you might have to pay a bill for services used by the sellers before they moved. Proration is a way for the sellers to pay you back or for you to pay them for bills they may have paid in advance. For example, the gas company usually sends a bill each month for the gas used during the previous month. But assume you buy the home on the 6th of the month. You would owe the gas company for only the days from the 6th to the end for the month. The seller would owe for the first five days. The bill would be prorated for the number of days in the month, and then each person would be responsible for the days of his or her ownership.